Trade a long day home alone for comfort, safety and socialization.
Chase Center offers interesting activities, the company of others, nutritious hot meals and a place to rest when needed. Attentive care, too, is part of our service.
Long-term care may not be what you are looking for, but you are finding it difficult to leave your loved one at home while you work or attend to other business. Chase Center provides supervised care in a way that is affordable when you need it. We can provide supervised daily, weekly or monthly care.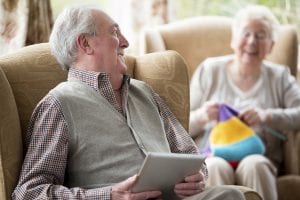 A variety of activities are planned to stimulate social and psychological well being. We also provide a room for the senior if he or she would like to rest. During this time, we provide medication administration, nutritious meals and snacks, scheduled activities and exercise.
Come for the day. Our welcome mat is out.
Career Opportunities:
Apply Now!
---
---
---
---
Prevention, Education & Wellness
---
---
Contact Us
Chase Center
2 Chase Park
Logansport, IN 46947
(574) 753-4137
---
 Follow Us